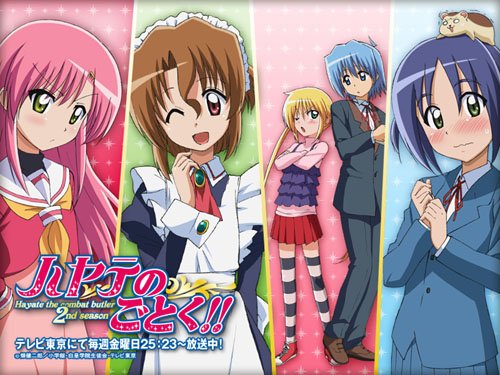 I need to clarify things first: I've never seen Hayate no Gotoku! before. The only manga I have ever read is the Read akatsuki no yona manga I know it's anime talks about a head servant, however, that is about the degree of my insight. Still, I chose to try this game out.
The Story:
You serve as the head servant to a horrible and spoiled missy, Nagi. She awakens one day and thinks that she needs to make an RPG. I've never watched the anime or manga, but I think the story is quite good itself. The characters would continually break the fourth divider and make irregular references, yet it was done as such well that it never got old. Truly, if this was a book, I'd perused it to the end.
The Characters:
Each of the characters has a deep performance (however, some were somewhat one-dimensional). They all complimented each other entirely well, and I really took a significant liking to one character, Nagi. The main character I didn't care for was the hero: Hayate. His part appeared to be 'the weakling that gets pushed around by other people'. It was irritating to play in that capacity of a desolated character. It was much better to play the Lord of the rings series.
The Music:
The music is by all accounts are adapted straight from the anime. It has an exceptionally peculiar feel to it, which may take some time to get used to. In any case, at last, the music winds up coordinating well with the temperament exceptionally well.
The Battle System:
Hayate no Gotoku! has a one of a kind fight framework. Fundamentally the foe keeps running at you, and you flee like a frantic goat. At whatever point there's sufficient gap between you and your foes, you pivot and pound the catch to do them some harm. Then, run some more.
I got a strategy where I would trap the opponent behind a snag, and afterward beat it, however, there's more than one battling you at once! So the others will get you while you're remaining there. The fights rapidly hop from 'cool one of a kind component' to 'irritating small scale amusement'.